ACTORS GYM, LLC is a registered trademark©
For those actors who are serious about taking it to the next level!

With Award Winning Writer,
Cindy Boynton
Learn from award-winning playwright Cindy Wolfe Boynton, whose one-act, one-woman show "Right Time to Say I Love You" recently debuted Off Broadway on Theater Row and is currently in production in NYC and CT. In a nurturing and encouraging environment, students will learn and practice the basics of creative writing and playwriting, exploring dramatic structure, dialogue, conflict, plot, subplot and characterization. Applying theatrical components like movement, sound and visuals will also be discussed. Students will be expected to write both in and outside of class, as well as share their work with classmates. By the end of this seven-week class, each student will have written a one-act play. The very best will be produced and performed in 2012 at The Actor's Gym Studio! Class size limited.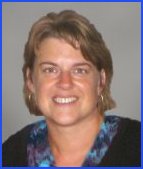 Cindy Wolfe Boynton is an award-winning journalist, playwright and writing instructor who has been writing for selective publications like The New York Times, and teaching at schools like Yale, for more than two decades. Her play "Right Time to Say I Love You" made its world premiere at the 2011 United Solo Theatre Festival, received an 80th Annual Writers Digest Writing Competition award and was recently selected as one of just 10 plays to be included in Indie Theatre Now's digital collection celebrating the best of the 2011 United Solo Theatre Fest. A freelance writer, Cindy is also host of the Literary New England
Radio Show. Please visit
www.cindywolfeboynton.com
and
www.litnewengland.com
to learn more about her!
New Date scheduled soon!
(7 classes)
7:00 - 9:00 p.m.
Class size 8
$269
Classes held at The Actors Gym Studio
3013 Dixwell Ave., Hamden, CT
Below Results plus
About registration and cancellation

203-804-7870